Real Estate Success!
Set yourself apart with state-of-the art property sites and tours! We are your leading Triangle Media Content Experts! We take pride in our media & tours that drive real results! Experience something different with Visual Properties!
All your media content incorporated in one place. And more creative solutions for your marketing needs!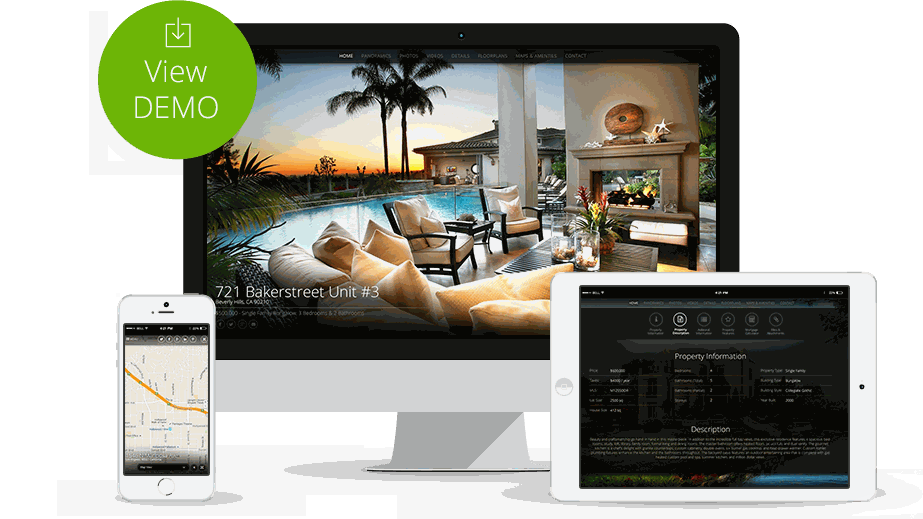 Front-end features
Stunning presentation of your listings!
Interactive Full-Screen site/tour
Full screen and fully interactive experience that will help you engage your customers. Enhanced media display that's like your 4k TV. It's better than being there!
Extended property info
Provide the essential details to get a buyer fast. Numerous options to point out the properties features and encourages your audience to take action!
SEO & Mobile-ready
Optimized for maximum search results and easier for your clients who use mobile devices to see the potential of your property.
Branded, Un-Branded, and MLS compliant
No matter where you want to use your Virtual Tour we provide the necessary links, including an MLS link, a Branded Link or Standalone Links. What's more, you can send tour links to your partners in just seconds!
Back-end Features
Tools that make it easier
Full Platform Management
Be in full control over your Tours and enjoy the benefits of an advanced management system – monitor your traffic, win and impress with every listing. A smooth content management system that will make your life so much easier…
Lead Generation
Being in a permanent contact with your audience is essential, so we made it even easier for you: visitors can send you direct messages and you'll be notified immediately! Getting leads just got easier!
In-Depth Traffic Tracking
We take your traffic tracking to the next level. You'll get exact numbers about your visitors: New vs Returning Visitors, User Devices, Pageviews and even Visitors by Region. It's all there...
Powered by the Cloud
Our Tours are developed with cutting-edge technology and are fully optimized. Otherwise said enjoy high performance without losing your valuable time! Safety, privacy, speed!
Social Media Integrations
Posting real estate virtual tour listings on social media will help you build a stronger reputation among peers and have friends promote your business. This will also increase the virtual tour exposure and give your clients a helping hand in selling the properties faster. All you have to do is connect your accounts and have your virtual tours automatically posted upon tour activation.

Start your order now!
Have a listing you are ready to market? Click order now to schedule one of our Media Specialists.